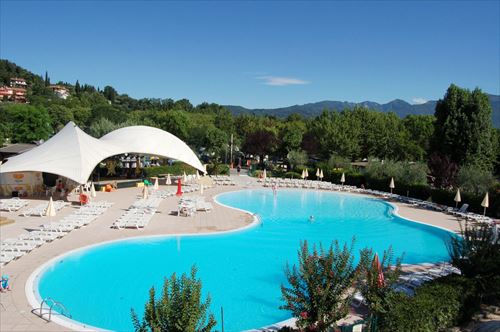 Camping Europa Silvella
eeee
o

Manerba del Garda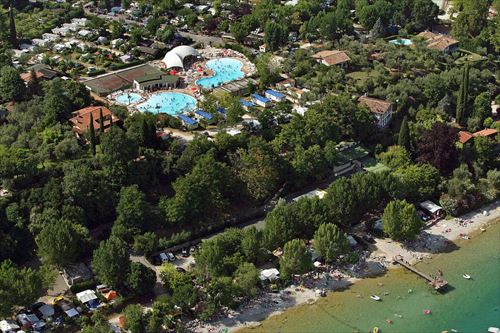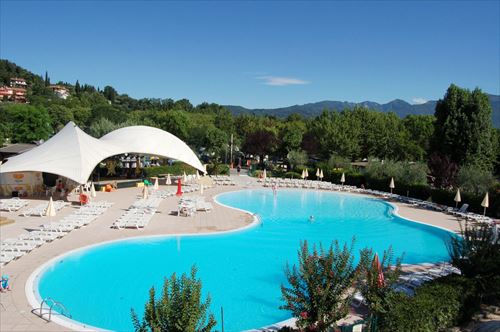 Information
Camping Europa Silvella is a lively family campsite located right by beautiful Lake Garda. Enjoy the fantastic setting with its rich nature and take part in great outdoor activities such as walking, cycling, sailing and water skiing. You can also take great excursions in the area and visit authentic Italian villages and their markets. The campsite itself has good facilities for all ages, including a swimming pool for a refreshing dip and a private beach by the lake for sunbathing. Will you be joining us at Camping Europa Silvella on Lake Garda?


The facilities at Camping Euopa
The campsite has many great facilities for young and old. These include:
" Swimming paradise with jacuzzi
" Restaurant and bar
" Entertainment programme

We have thought of the children too, who will have a great time enjoying the following facilities:
" Children's entertainment and mini club
" Children's disco
" Playground


Your accommodation at Camping Europa Silvella
You will stay in a well-maintained mobile home with a private terrace and outdoor furniture, so you can make the most of the Italian sun. Click the 'View the mobile home' tab for more
information.


The surroundings at Camping Europa Silvella
The campsite is located in the town of Manerba del Garda, on the west shores of Lake Garda. The campsite leads directly onto the lake's shingle beach. There are lovely, delightful villages in the area, such as Manerba and San Felice, where you can visit the markets and enjoy a delicious cup of Italian coffee. There is plenty to do in the area around the campsite, including horse riding, golf and - of course - various water sports. An excursion to the fantastic cultural city of Venice is also a great option and if you're bringing the kids, Il Mondo di Caneva Aquapark is a must.


Come to Camping Europa Silvella in one of Italy's most beautiful areas: Lake Garda!
Enjoy the lovely swimming pool, stunning lakeside location and go on great excursions in the area. Have a great holiday on Lake Garda!
---
Address
Manerba del Garda
Weather in Manerba del Garda
16.5 °C
clear
West 2.1km/h
Humidity: 51%