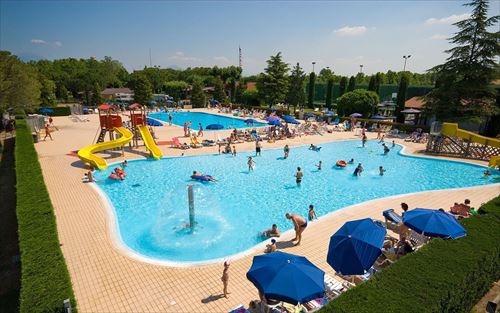 Camping del Garda
eeee
o

Peschiera del Garda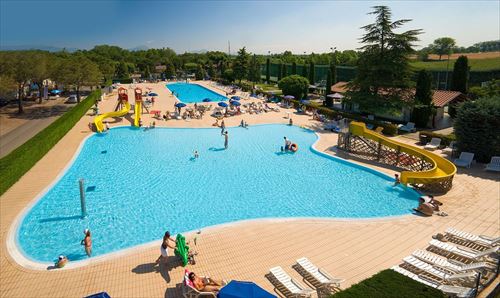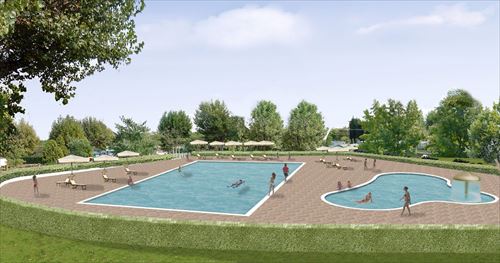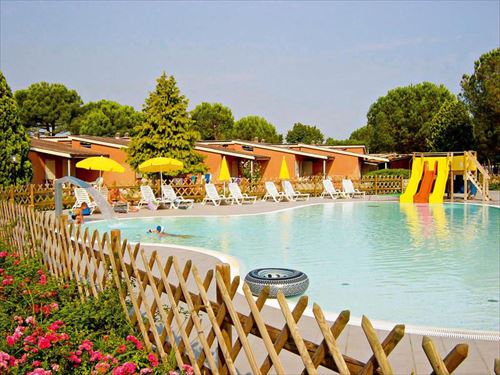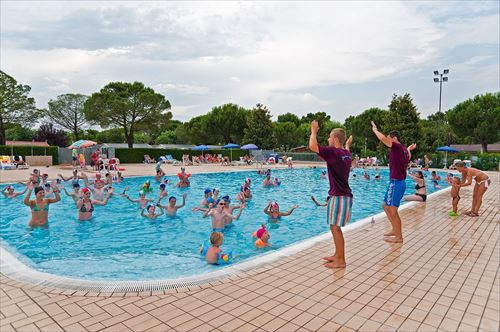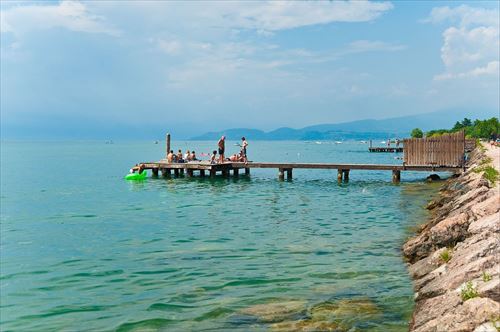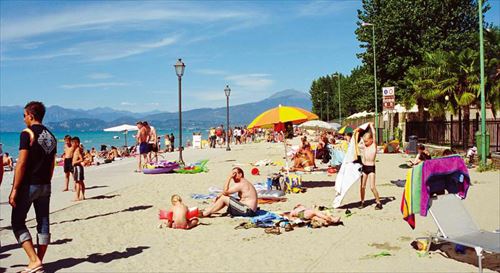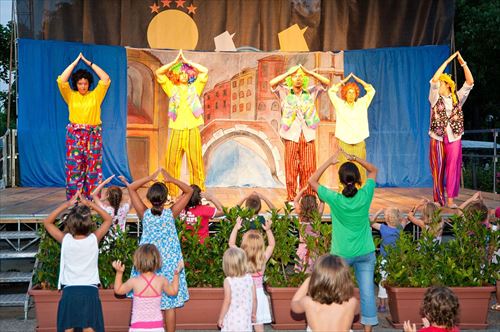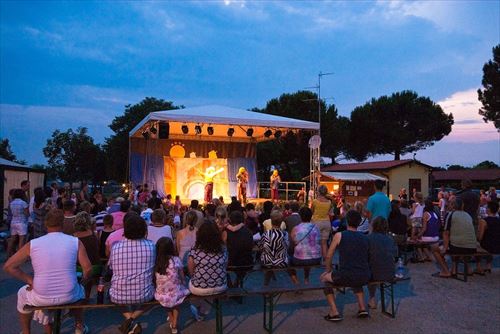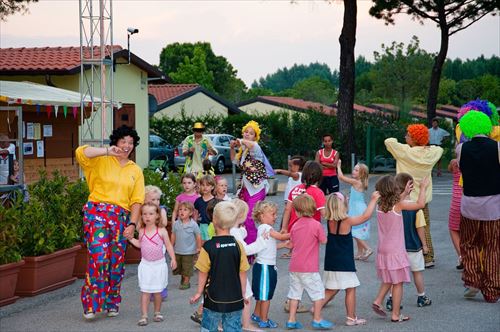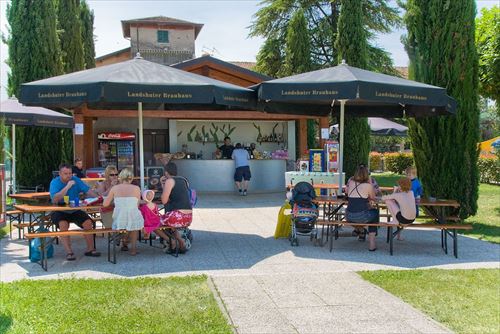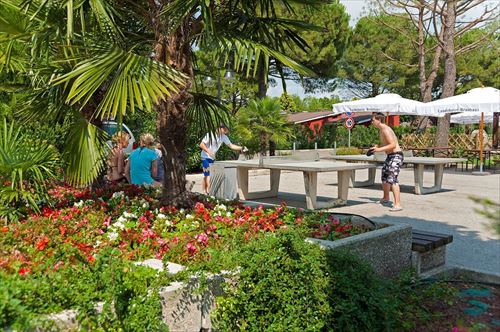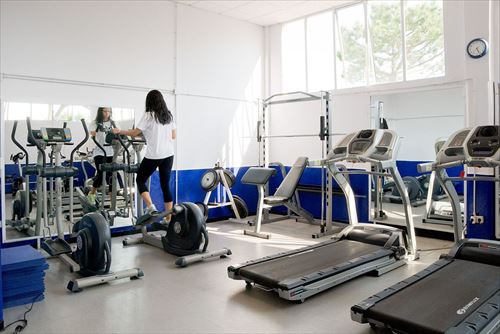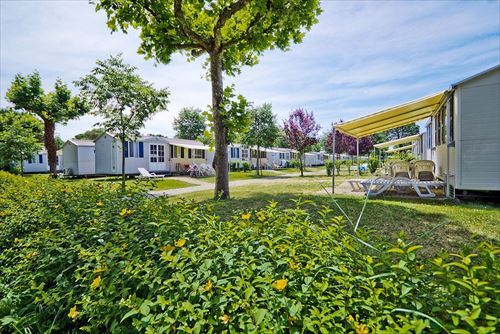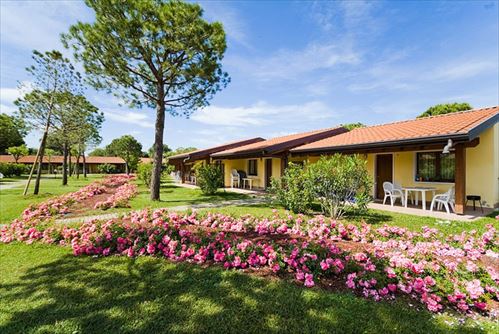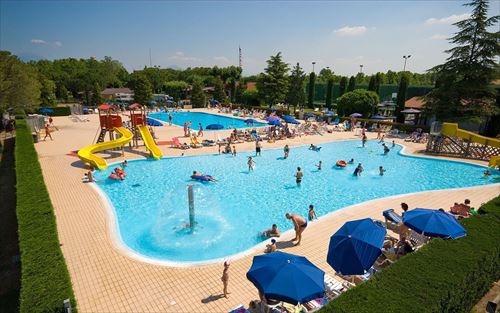 Information
Camping del Garda, with its central setting on Lake Garda, is the ideal place to enjoy a wonderful sun holiday. The two large swimming pools and two separate children's pools ensure hours of fun in the water. Use the specially built promenade to walk to the lively harbour town of Peschiera del Garda with its charming shops, cafés and restaurants. Come to Lake Garda and enjoy a delightful family holiday!

The facilities at Camping del Garda
The facilities at this truly family oriented campsite cater to all ages. For example:
• A bar and restaurant with a lovely terrace
• Sports facilities, such as ping pong, beach volleyball and mini golf
• Entertainment and activity programmes

You probably won't see the kids all day. They'll be out enjoying:
• Swimming pools with slides and the separate children's pool (opening period: 01/05/ - 10/09/)
• Entertainment including a mini club and a children's disco (opening period: 01/06/ - 31/08/)
• Shuttle service for the teenagers after the disco

You can do your food shopping in the supermarket on the campsite.

Your stay at Camping del Garda
You will stay in a well maintained mobile home or bungalow tent for up to 6 people. You can dine "al fresco" on your own private terrace and soak up the holiday atmosphere at Camping del Garda. Click the 'View the accommodation' tab for more information.

The area surrounding Camping del Garda
Its central location on the south side of Lake Garda, makes Camping del Garda an ideal starting point for a number a enjoyable excursions. You can take the ferry from Peschiera del Garda to various nice ports on the other side Lake Garda. Camping del Garda is also extremely well situated for a visit to Verona or Venice. Amusement park Gardaland is a stone's throw away from Camping del Garda and is a must see for the kids, of course! Back at Camping del Garda you can enjoy a glass or two of the local wine on your own private terrace.

Book now and enjoy some holiday fun for the whole family at Lake Garda!
This is easy at this campsite with all its facilities for all ages!

Sanitary facilities
You make use of the camp site's communal sanitary facilities.

Minors will only be admitted if accompanied by at least one adult.

Here they do have a buggy and rumble truck.
---
Address
Peschiera del Garda
Weather in Peschiera del Garda
14.1 °C
clear
West 1.9km/h
Humidity: 43%