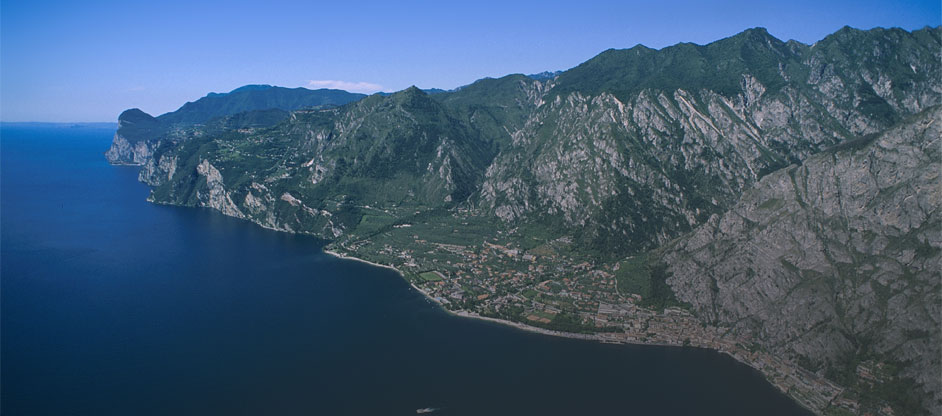 Lazise
---
Lazise is located about 5 kilometres away from the popular town
Bardolino
, on the eastern shore of Lake Garda. Approximately 6,500 inhabitants live in the three districts Lazise, Cola di Lazise and Parcengo di Lazise. The towns belong to the province Verona.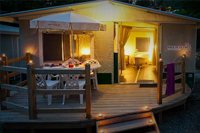 Campsites in Lazise (3)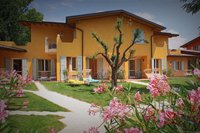 Holiday homes in Lazise (0)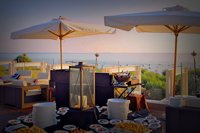 Hotels in Lazise (4)
---
Historical facts
Excavations indicate, that there were already settlers in the 13th centuries BC. What they know for sure is that in the 11th century the harbour of Lazise was a naval port. In those times trading and the military where the most important things. During the centuries different rulers made Lazise a stronghold.

Today you can enter the historical city of Lazise only through one of the three city gates. The whole old town is car free what makes a walk through the narrow streets very enjoyable.


Bathing at Lazise
Lazise is the only city at Lake Garda that has a sand beach. All other beaches consist of small pebbles. Therefore it is the perfect place to spend a relax holiday with sunbathing at the beach. The disadvantage is, that a lot of tourist come to that beach and to get a place you have to be there early.
Sights at Lazise
You cannot miss the Scaliger castle at Lazise. It was built in the 9th century to defend the city against intruders. The big tower and the six smaller ones of the castle are impressive and give a good impressions of how a fortress was constructed. Also there are some churches with historical frescoes, facades, altars and statues. When you like to relax in hot water you should visit the "Therma di Cola" at the district Cola di Lazise. The thermal bath has a 5,000 m² large sea with a water temperature of 37 °C.
Around Lazise
Lazise offers fascinating nature. Away from the old town and most tourists are large vineyards, corn and wheat fields as well as vegetable and fruit plantations. The best destination for a day trip is the cultural city Verona. It is only 23 kilometres from Lazise.