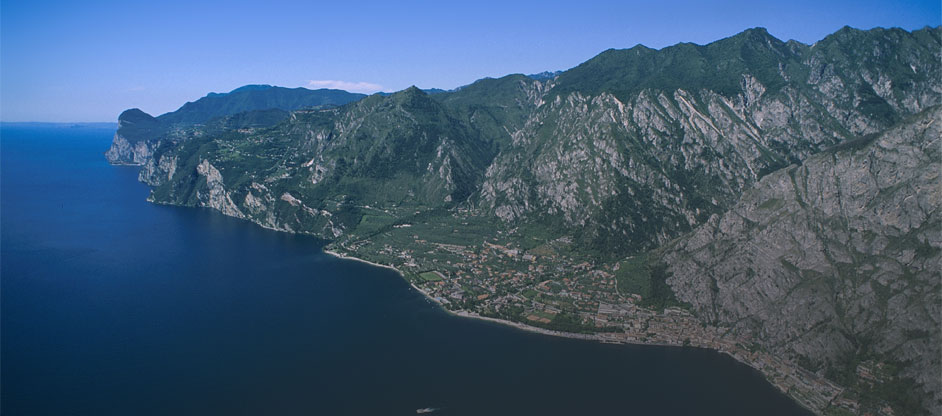 Padenghe sul Garda
---
Padenghe sul Garda is a community with about 4,500 inhabitants and is situated on the western shore of Lake Garda. Next to the towns
Desenzano del Garda
and
Moniga del Garda
. The first thing you see, when you visit Padenghe sul Garda is the castle.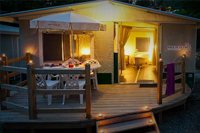 Campsites in Padenghe sul Garda (0)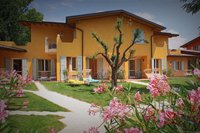 Holiday homes in Padenghe sul Garda (0)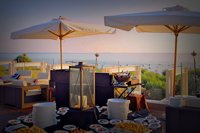 Hotels in Padenghe sul Garda (1)
---
The castle of Padenghe sul Garda
The fortress was built in the 10th century and sits enthroned over the village Padenghe sul Garda. Nowadays there is a residential district with wonderful gardens in the inner court of the castle. The view from the large turret over Lake Garda and Padenghe sul Garda is amazing.
Sports and bathing at Padenghe sul Garda
Especially the unique nature with its charm attracts hikers and active holiday makers and sportsmen. Another reason to come to Padenghe sul Garda is the Garda Golf Country Club a 27 hole golf course that suits beginners as well as pros. Who likes it less sporty and more relaxing should go to one of the pebble beaches. Padenghe sul Garda is famous for its long and shallow beaches.
Sights at Padenghe sul Garda
The Romanesque parish church Sant Emiliano is next to the castle and amazes the visitors with a beautiful interior and the semicircular apse. Another parish church called Santa Maria was built in 1682. It has a belfry and a gorgeous Baroque façade. Another sights is the Villa Barbieri from the 18th century. Today it is used as town hall.
Padenghe sul Garda and the bonne bouche
Culinary highlights are the Café Martini and the oil mill Calvino. The Café Martini offers fresh roasted coffee from El Salvador since 1939. The oil mill Calvino offers apart from olive oil, fresh and processed vegetable and fruits from their own fields.