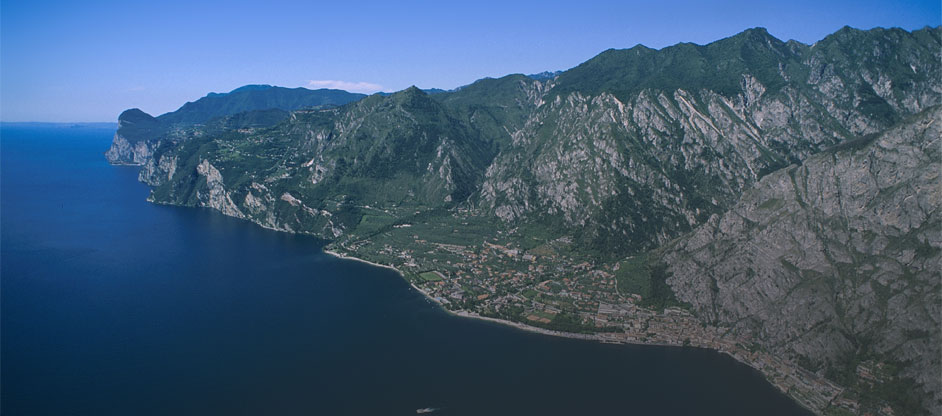 Tignale
---
Tignale is one of the smaller communities at Lake Garda and has about 1,300 inhabitants. The community is a fusion of the 6 smaller villages Gardola, Piovere, Oldesio, Aer, Olzano and Prabione. Tignale is situated in a beautiful mountain landscape at the western shore of Lake Garda between
Gargnano
and
Limone sul Garda
.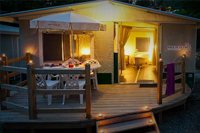 Campsites in Tignale (0)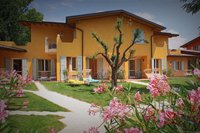 Holiday homes in Tignale (1)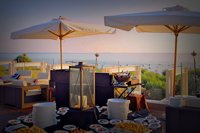 Hotels in Tignale (2)
---
The towns of the community Tignale are located on a green plateau with a stunning view over Lake Garda. Despite the tourism they were able to keep their originality. The reason for this is, that the street which connects Tignale to the other cities was finished not before World War I was over.
Sights at Tignale
On the plateau of Tignale olive trees luxuriate. Therefore there are many olive orchards around the villages and the olive museum "Oleificio Biologico di Tignale". The museum is open from April until the end of October and offers a free guided tour through the olive mills every Thursday at 5 p.m.. But at Tignale there is more nature to discover. The Parco Alto Garda Bresciano, the visitors centre or the nature park and the museum help to give an impression of the former life in the villages. It consisted mainly of draught, olive and lemon growth, agriculture and craftsmanship. The "Parco Alto Garda Bresciano" has the so called observatory with the "Garden of five star" and the "fruit garden of memories". It is a way where you can see exceptional flora and fauna. When the visitor is tired of the nature he can visit the pilgrimage church Madonna di Montecastello, which is on a ledge and offers a fantastic view over Lake Garda.
Sports at Tignale
At Tignale and the surroundings conditions for sailing, kite surfing and surfing are almost perfect. The winds Pele and Ore make for good wind conditions from the early morning until the evening. To get to Lake Garda and public bathing lido of Tignale the visitor can use a shuttle bus, which commutes 4 times a day from Tignale to the beach. The hinterland of Tignale is ideal to do some mountain biking, horse riding, hiking, Nordic walking and many more sports like tennis or golf.
The mixture of sheer rock walls and a flat plateau make Tignale an interesting place to spend your holiday at Lake Garda.