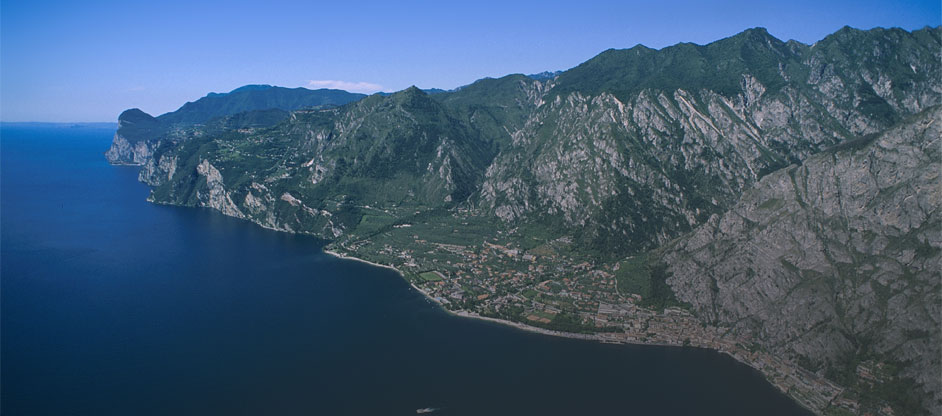 Tremosine
---
Tremosine is located at the western shore of Lake Garda has approximately 2.200 inhabitants. The community is a combination of 18 smaller villages. The only district that is directly at Lake Garda is Campione. The other villages are spread across a plateau with a unique view over Lake Garda and the Monte Baldo on the other lake side.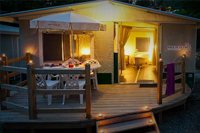 Campsites in Tremosine (0)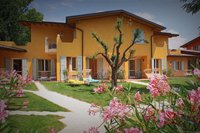 Holiday homes in Tremosine (2)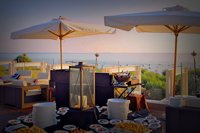 Hotels in Tremosine (6)
---
All villages of the community Tremosine are in the national park "Alto Garda Bresciano" and extend over an area of 70 km². The stunning landscape with hills, valleys and mountains and this brought Tremosine the name "balcony of western Lake Garda. Tremosine is the perfect mixture of Mediterranean and alpine landscapes.
Sports at Tremosine
The visitor can choose between various sports at Tremosine. Playing tennis in one of the numerous tennis centres or do a hiking or mountain biking tour in the gorgeous and varied landscape. Horse riding and kite sailing are also very popular at Tremosine.
Beach at Tremosine
The beach in Tremosine offers, despite the good water quality, a beach bar for cold drinks and a playground for the children. Certainly you can also learn surfing or improve your surfing skills at the local windsurfing school. The lush meadows are perfect to lay down in the shadow of the trees and enjoy the beautiful weather.