How to behave in a hotel?
Anytime we are booking our holiday at a
hotel
we hear sentences like "The customer is king". The Italian hoteliers at Lake Garda welcome their guests with a hearty Buon Giorno and try to make the stay at their hotel as comfortable as possible for their guests.
---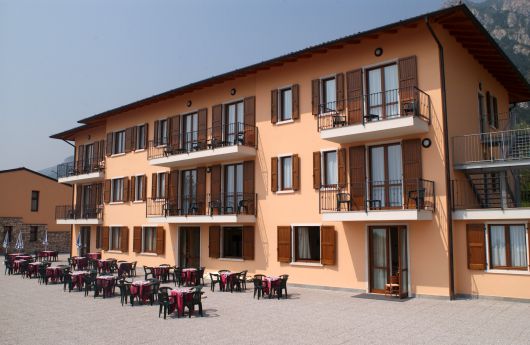 How to behave in a hotel?
But unfortunately some guests forget their manners at home. In general you only have to stand to some small rules to spend a nice holiday in a hotel. In Italian hotels at Lake Garda are no special rules, but some general rules.
What goes around …
Comes around! This is what the proverb says and this is true for the contact with the service personnel and other guests as well. When there is a reason to complain about anything you should do it polite and objective. People than are much more willing to help you fast. It will not help to scream at the hotel staff. Especially for the meals it is best to stay calm and be polite. When for example the coffee at the breakfast table is too cold, you should signal it to the waitress by raising your hand and not by screaming all over the place. There might also be a communication problem because of the language. Never forget that at Lake Garda most people speak Italian!


To be considerate of other guests
One of the most common problems is disturbance of the peace. Everybody knows how annoying it can be to be disturbed by the noise of other guests after an exciting day, when you want to get rest. Normally the night´s rest starts at 10 p.m.. From that time on you should be quiet and try not to disturb the other guests. Another important thing is to dress properly. During the day you can wear whatever you want, but at a hotel you should comply with the dress code. On one hand wearing shorts or a bikini for dinner is not appropriate. On the other hand wearing a suit or the little black dress is not in every hotel necessary. It depends on the standard of the hotel.


Stealing towels is no peccadillo
Taking the towels is, despite the opinion of many, theft. When you want a souvenir you can buy one in one of the many shops. And to be honest hotel towels are not as nice as all that.


You like this article?