Tennis at Lake Garda
The diversified landscape of Lake Garda with its appealing
beaches
and the amazing Monte Baldo massif attracts thousands of tourists every year. Another reason to come to Italy's larges lake are the many possibilities to do
sports
especially tennis.
---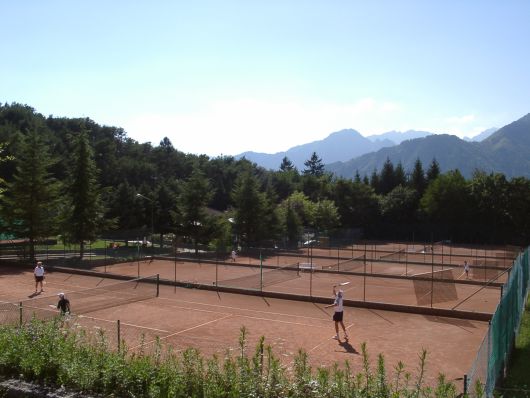 Tennis at Lake Garda
Playing tennis at Lake Garda
Combining relaxation and action is very easy at Lake Garda. Numerous hotels at Bardolino, Tignale, Riva del Garda, Garda or Limone sul Garda have an own tennis court. Even holiday apartments and campsites have courts next to them to play some tennis. In most of the resorts the vacationer has to pay for the courts. For those who cannot play tennis it might be best to participate in a course at one of the tennis schools.
Learning tennis at Lake Garda
Never had time to learn tennis? Maybe you will have some time during your holiday. At Lake Garda you can learn to play tennis under the guidance of a professional tennis coach. Finding a course for you is very easy, because most of the hotels offer beginners´ courses as well as advanced courses. But the courses can be assembled individually adjusted to your skill level.
At the right time on the right court
Whether you want to play tennis or want to learn to play tennis it is important to be at the right court at the right time. During high season it is way too hot for an intensive tennis match at the southern part of Lake Garda. That´s why it is best to book at the northern villages for example Arco or Riva del Garda or on the plateau of Tignale and Tremosine. Everyone travelling in spring or fall can of course go to the southern towns like Garda, Bardolino or Manerba del Garda. Most courts are open from March to October.
You like this article?