International Lake Garda Marathon
The international Lake Garda marathon is mainly along the shore of Lake Garda and is one of the most beautiful marathons in Europe. Everyone for whom the 42,195 kilometers of the marathon are too much can take part in one of the Garda runs with 30 km or 15 km.
---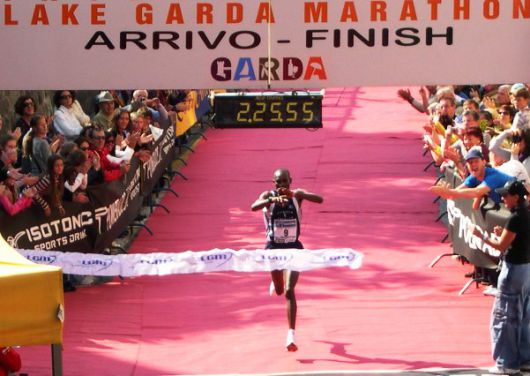 International Lake Garda Marathon
Every October thousands of sportsmen come to enjoy the international Lake Garda marathon within the beautiful landscape of Lake Garda. The marathon takes place since 2007. The two other runs, the 15 km Garda run and the 30 km Garda run where added later.

All three runs start in Malcesine. While the marathon and the 30 km run make a bow further north to Brenzone and then back to Malcesine over Navene to Torbole, where the 30 km and the 15 km runs end. The marathon leads the participants from Torbole to Arco and then over Riva del Garda back to Torbole.

The 15 kilometers run is non-competitive without timekeeping and so everyone can run. However for the marathon and the 30 km run you need a health certificate to participate.

No matter whether you take part in the marathon or like to watch or motivate the participants you are welcome. The purpose of the marathon is to combine the beautiful nature and sports.
You like this article?