Sports at Lake Garda
There are various possibilities for doing sports at Lake Garda. The geographical position of Lake Garda makes it possible to do sports in the mountains, on the water and on flatland. Therefore you are not limited to only one sport. You never run out of option whether you are an adrenalin junkie or just want to improve your health.
---
Canyoning is getting more and more popular. Canyoning is a sport where you climb into a canyon. Therefore you need to rappel, slide, and swim and sometimes dive. For this effort you get rewarded with beautiful canyons with clear water. But this sport is only for the brave.
At least as popular as canyoning is climbing. Climbing at Lake Garda is very versatile. All levels of difficulty from very easy to very difficult can be found at Lake Garda. Everyone can create his climbing tour according to his wishes and his climbing skills. This variety amazes you every time.
For all those people who like to discover the beautiful landscape is a mountain bike tour the best thing to do. When you do not have your own mountain bike there are many renting agencies where you can rent a mountain bike and all kinds of vehicles at Lake Garda. The mild climate is perfect for Nordic Walking. While walking through the amazing landscape you get to meet new people. Sticks for Nordic Walking can be rent almost everywhere at Lake Garda.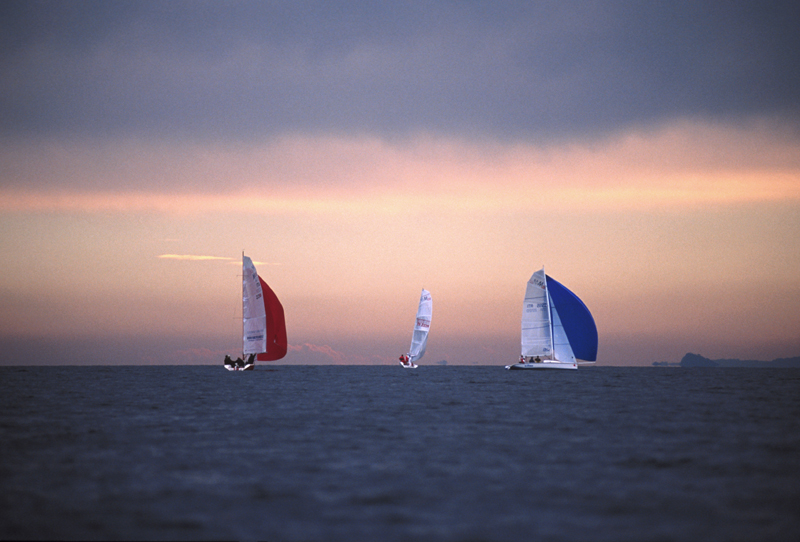 Sailing at Lake Garda
The wind conditions at the Northern part of Lake Garda are perfect for sailors and surfers in Europe. Sailing is one of the most performed sports at Lake Garda. Every year regattas take place, in which you can take part. Wind surfers can be satisfied at Lake Garda too. There are numerous places where you can rent a surf board or participate in a course to improve your surfing skills or to learn surfing. Water skiing is also very popular at Lake Garda.
Playing tennis is another sport you can do at Lake Garda. A tennis court can be found almost everywhere. Most hotels offer a tennis court where you can play for a small fee. Here you can improve your backhand, play some tournaments or just chat with other tourists.
Golf and scuba diving are very popular at Lake Garda, too. Numerous schools offer courses.
You like this article?