Eat & Drink
Another good reason, except the many beautiful
campsites
,
hotels
and
holiday apartments
,
swimming
and bathing in the sun, to come to Lake Garda is the local gastronomy. During or after your shopping or sightseeing tour you can eat and relax in one of the numerous cafes, bars, bistros and restaurants, that are located in the beautiful
villages
and cities around Lake Garda.
---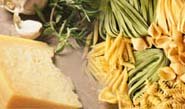 eat at lake garda
Culinary zones of Lake Garda
Lake Garda can be divided into 4 different culinary zones. The Trentino region, the upper Brescian, the Valtenesis valley and Veronese coast. Each of this regions has their own individual specialties you should try.
Fish specialities
At Lake Garda you can find a lot of different fish on the menu. Especially perch, eels, pike, trout and chub. In most villages around Lake Garda these fishes are caught and cooked traditionally. When you like fish you going to love those dishes!
Other dishes
Polenta is one of the local dishes that is often served with fish or meat. It is a kind of casserole with cheese and tomatoes and tastes divinely. At Trentino the polenta is called "polenta cusa" and it is cooked with porcini and fresh cheese from Tremosine.
Dinner in an Italian restaurant
However you should consider, that most Italians like to eat at restaurants too. So sometimes it might be hard to find a table, especially at the weekend. But this only proofs the excellent quality of the food at Lake Garda.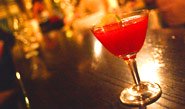 Restaurants at lake garda
The bread is in most restaurants included in the price. At about 12:30 the restaurants at Lake Garda are opened but usually the kitchen is open from 01:00 p.m. to 03:00 p.m. and opens again at about 07:00 p.m..
Like in all restaurants in Italy the dinner starts with an aperitif. Afterwards you normally get Antipasti and in some restaurant you can arrange the plate with what you like. The first course consist of soup, risotto or pasta. The following courses consist of fish and meat with different side dishes. At the end you get some typical Italian dessert and coffee.
You like this article?